COVID-19
C'est avec regret, mais surtout obligation que nous allons post poser l'organisation des Last Winter Throwdown.

N'étant pas en position de pouvoir vous proposer une date de compétition, nous communiquerons les dates dès que nous aurons l'autorisation d'organiser les Last Winter Throwdown.


--- English version ---
It is with regret, but above all, that we are going to post the organization of the Last Winter Throwdown.

Not being in a position to be able to offer you a competition date, we will communicate the dates as soon as we have the authorization to organize the Last Winter Throwdown.


A propos
Après le succès du Last Summer Throwdown, venez participer en équipe à la deuxième édition du Last Winter Throwdown!

La compétition s'étale sur 3 wods de qualification et un weekend de finale qui se déroulera à la box de Crossfit Aymon à Spy en Belgique.

Cette compétition est ouverte à toutes les nationalités (aucune obligation d'être domicilié en Belgique).

Testez votre niveau et vos capacités à la dernière compétition internationale de l'hiver !

Les 3 wods de qualification seront annoncés le 06 janvier 2020 et toutes les équipes formées de deux athlètes devront soumettre leurs scores pour le 2 février 2020 à 23h59.

Les 20 premières équipes de chaque catégorie ( Homme, Femme, Mixte) seront reprises pour la finale le 25 et 26 avril 2020.

L'annonce des qualifiés pour la finale sera faite le 16 février. Les équipes auront jusqu'au 23 février pour confirmer leur participation.
--- English version ---
After the success of the Last Summer Throwdown, come and participate as a team in the second edition of Last Winter Throwdown!

The competition is spread over 3 qualifying wods and a final weekend that will take place at the Crossfit Aymon box in Spy, Belgium.

This competition is open to all nationalities (no obligation to be domiciled in Belgium).

Test your level and abilities at the last international winter competition!

The 3 qualifying wods will be announced on January 6, 2020 and all teams of two athletes will have to submit their scores for February 2, 2020 at 11:59 pm.

The top 20 teams in each category (Men, Women, Mixed) will be repeated for the final on April 25 and 26, 2020.

The announcement of the qualifiers for the final will be made on February 16th. Teams will have until February 23 to confirm their participation.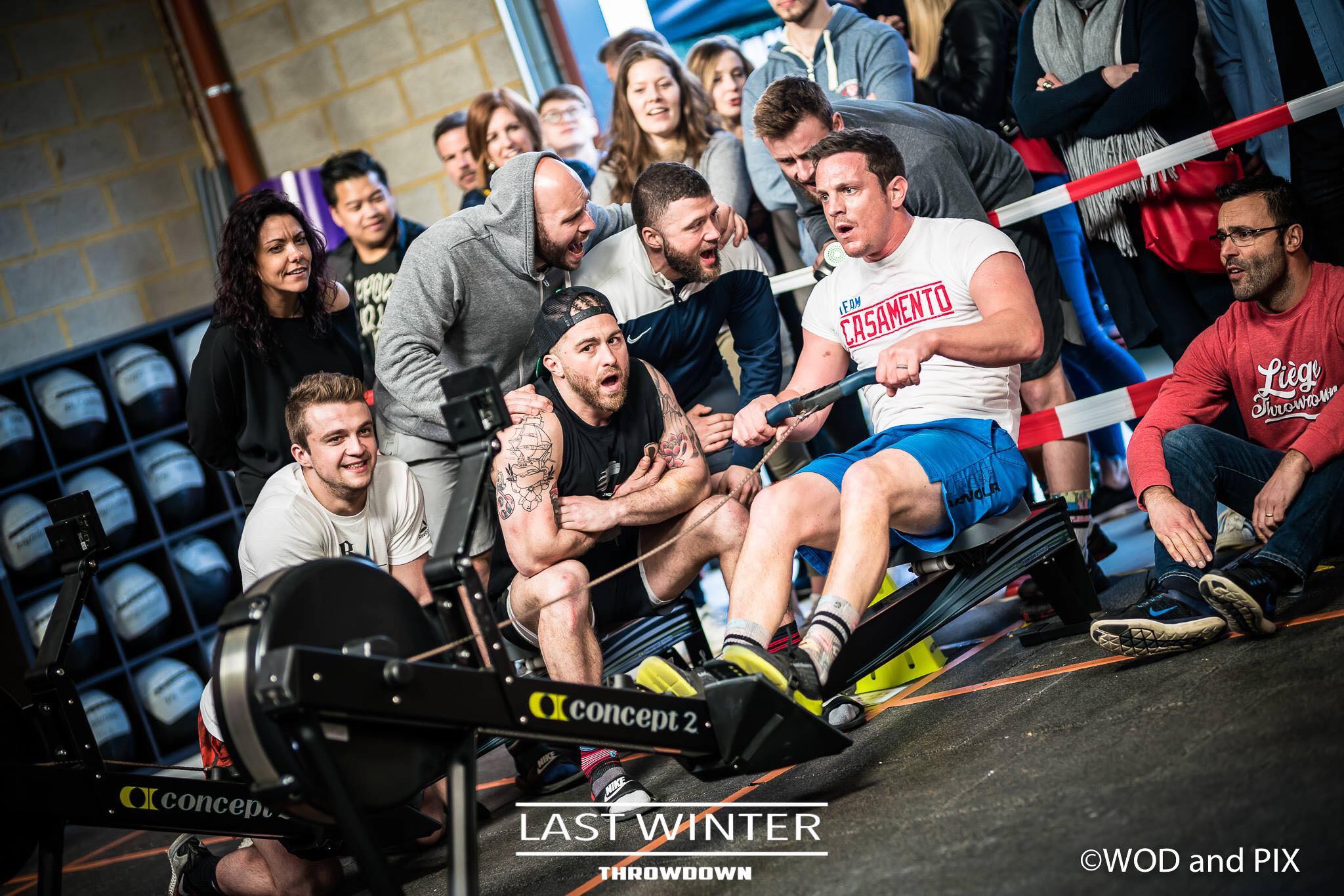 Les inscriptions seront clôturées le 2 février 2020 à minuit.
Coût de l'inscription: 30 €
Pour les finalistes, coût de la participation à la finale : 40 € (+ 20 € par t-shirt)
--- English version ---
Registration close on February 2, 2020 at midnight.
Registration cost: 30 €
For the finalists, cost of participation in the final: 40 € (+ 20 € per t-shirt)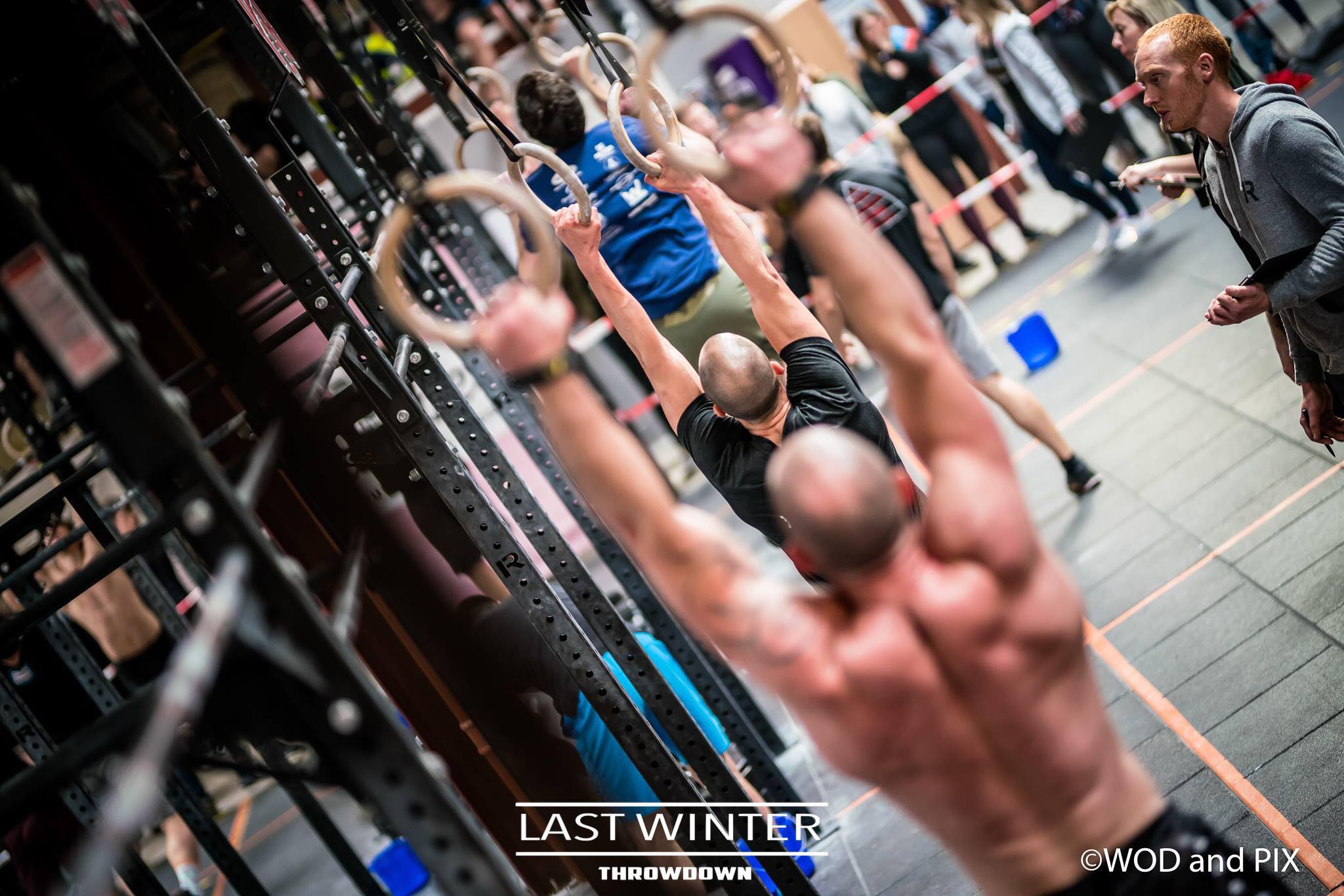 Pour les qualifications, la catégorie doit être selectionnée.
Les 60 équipes qualifiées seront réparties dans les catégories suivantes :
Equipe homme/homme (20)
Equipe femme/femme (20)
Equipe mixte homme/femme (20)
Aucune catégorie en individuel et tout âge confondu.
--- English version ---
For the qualifications, no category can be selected.
The 60 qualified teams will be divided into the following categories:
Team male/male (20)
Team female/female (20)
Mixed Team mal/female (20)
No individual category and any age combined.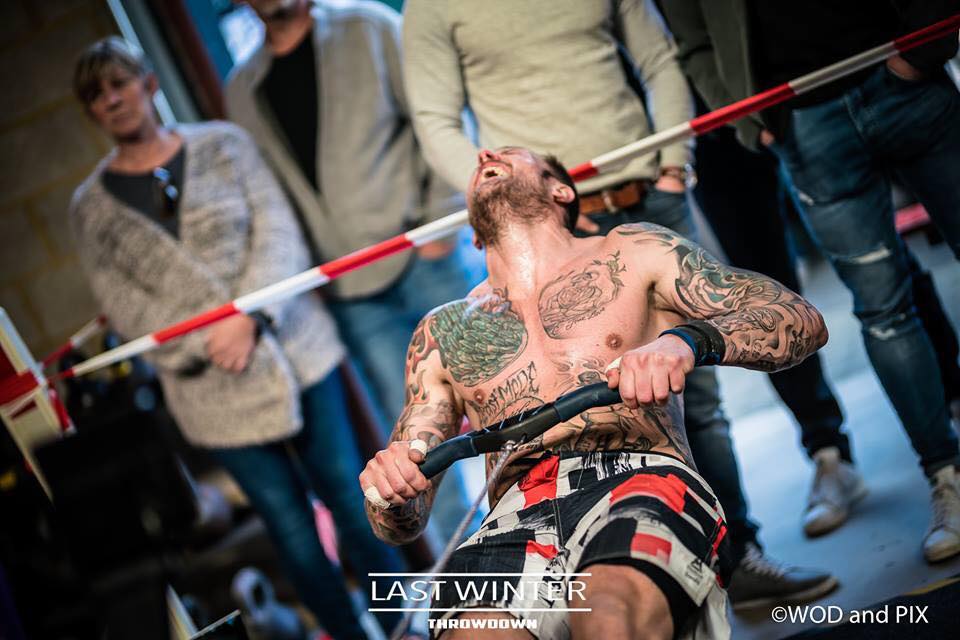 Pour chaque wod de qualification, chaque équipe devra encoder son résultat et fournir un lien pointant vers la vidéo de son wod.
Pour chaque wod :
Se présenter, annoncer le wod de la compétition.
Montrer les charges barres et les équipements.
Le chrono doit rester visible toute la durée du wod.
Veillez à bien respecter les standards.
--- English version ---
For each qualifier wod, each team will have to register the results and the video link to his wod.
For each wod you need to :
State your name and the competition wod.
Show the bar and plates used.
The clock must remain visible for the duration of the wod.
Make sure to respect all standards.
Inscription
Les inscriptions sont clôturées!
Registrations are closed!
Contactez-nous
Adresse
Route de Saussin 55/5A, 5190 Spy (Namur), Belgique